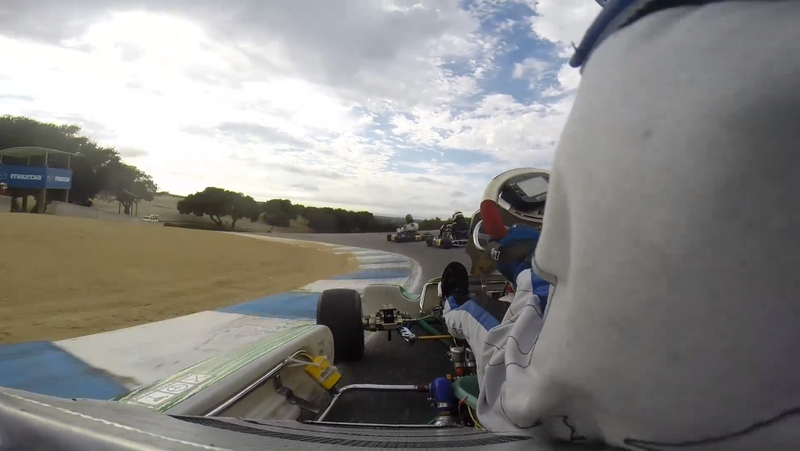 A little over a week ago Laguna Seca hosted shifter kart racing and the all electric Refuel time trial on the same weekend! Michael Korody pictured above and Michael Bream pictured below had great days on the track.

Korody finished 2nd in the support race and 4th in the main race driving a Tony Kart while Michael Bream won the Electric Conversion Class in his BMW M3 that they ran up Pikes Peak in 2012.
Korody wrote up his whole weekend for Build Race Party discussing the kart he races and how his weekend unfolded. Racing a kart a big track like Laguna Seca is very different than you might think and covered in great detail. But if you just want to watch some laps in the shifter kart through the corkscrew, you can see it here:
In contrast, Bream with EV West took their near silent, electric M3 for a lap beating everyone in the conversion class as well as the electric prototype class. His lap is here:
There are more details on the car as well as a quick test drive of the M3 on Build Race Party if you're looking for more info on EV West's electric conversion.