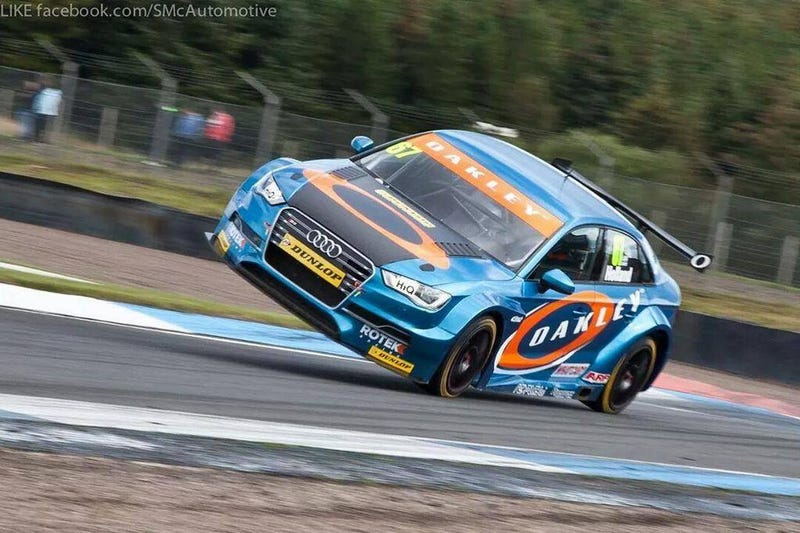 This is Robb Holland attacking Knockhill circuit during BTCC practice this weekend. Robb is the first American in decades to compete in the British Touring Car Championship and I think is the first American to ever run the full the season. He's definitely the first American to score points in the BTCC since the great Dan Gurney back in 1963!

This 2 wheel maneuver is because the Knockhill circuit has rough curbs and this awesome blind chicane that throws the car up into the air with these awesome landings. We asked Robb how it happened:

"I was on a flyer in qualifying and my two fastest laps up to that point were held up in traffic. So I was on it. Got the throttle a touch early and the nose tucked in and put me on the big curbing at the crest of the hill at 90 mph."
Here's some footage from last year that shows how it happens. Robb's photo is from the following corner called Clark's but you get the idea.


Photo by SMcAutomotive and Andy Parsons