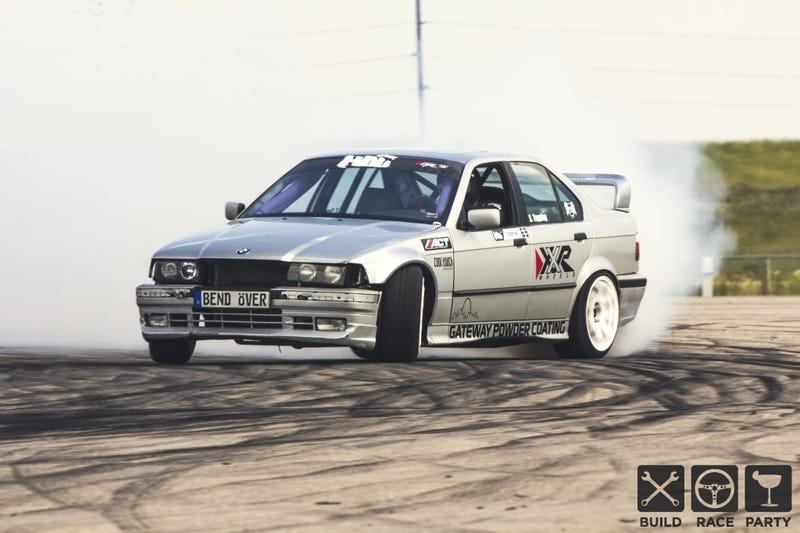 Midwest Drift Union round 3 was held on a 26 acre skid pad in the middle of Heartland Parks Raceway's road course. As the weekend approached and the layout was announced, there were rumors of a 100 mile a hour entry speed. This is one of the really cool parts of drift is that you can run the same track twice and the even could be totally different. But as you can see, the midwest drifter
And there's something about cars ripping sideways at speeds approaching 100 mph that is awesome to watch. Whatever your thoughts are on drifting, you have to admit this looks like a lot of fun. If you live in the midwest and want to watch or compete, you can find out more about the MDU series here.
Build Race Party's photographer Kyle Laub was at Heartland Park to capture the madness and came away with some cool photos. Check out the link below for more of his work at the third round of Midwest Drift Union.
Photos by Kyle Laub.